There were some rooms that did not exist before we renovated and there may have been no real estate photos for comparison.
Downstairs Bathroom

The downstairs bathroom and ensuite was once an almost outside laundry with a big concrete tub and lots of drips from upstairs leaks. This became a standalone laundry and the downstairs bathroom/our ensuite.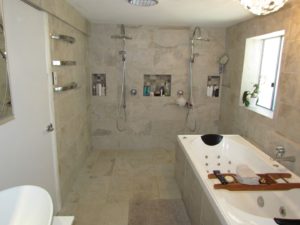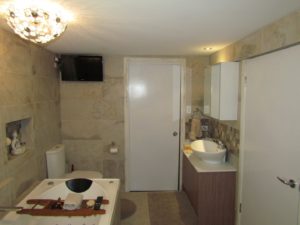 Garage and Solar Power

The original renovation added a 2 car garage with a half car extra depth for a workshop. The original solar on the house was expanded 2017 to double the capacity with the addition of panels to the garage roof.